Go Back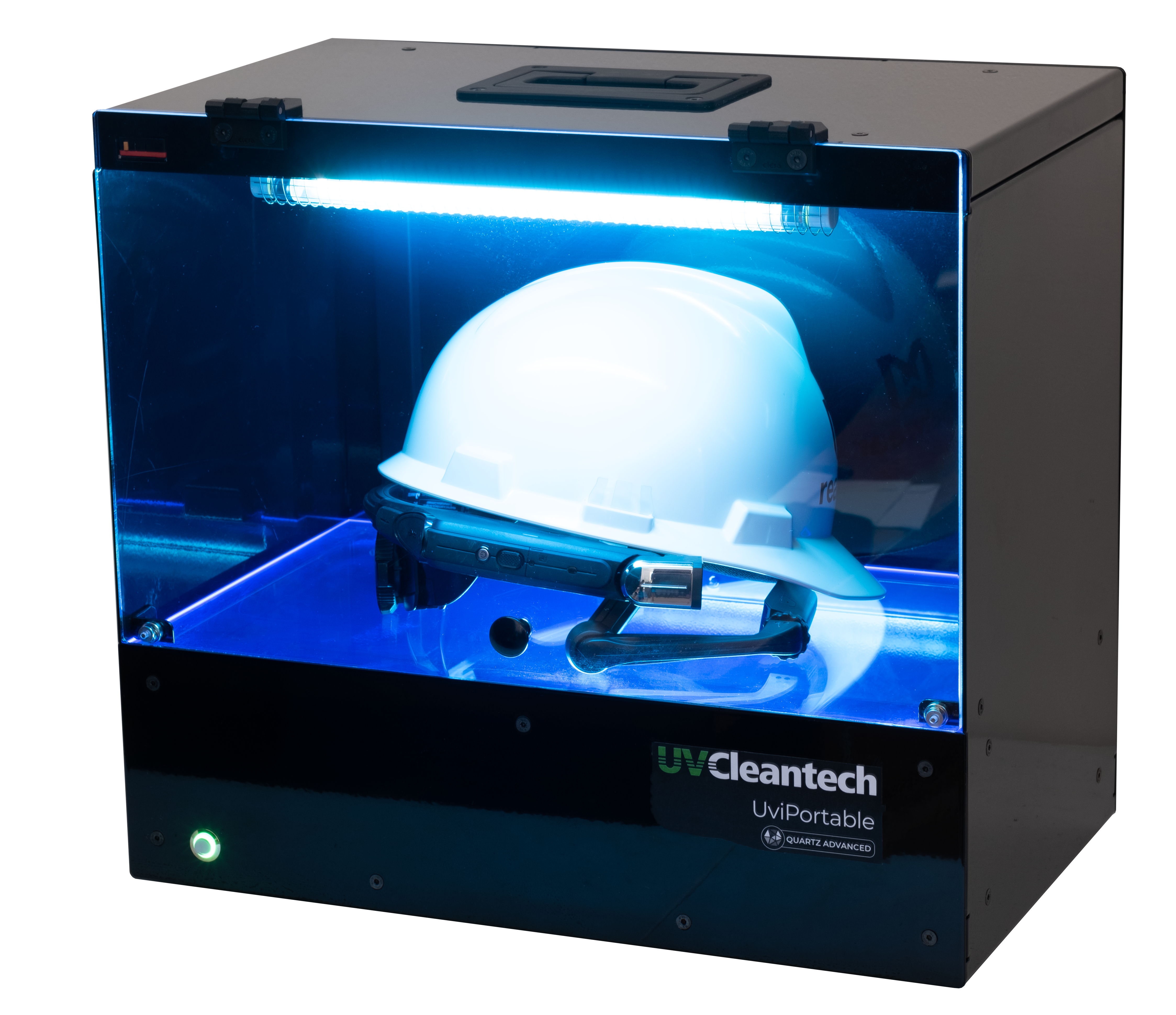 UVI Portable
Part number:

N/A
The new UV Cleantech UviPortable combines the latest innovations in UVC disinfection with charging and portability for a complete solution.
Safely disinfect laptops, tablets, phones, keyboards, VR/AR headsets (including Oculus, HTC, Hololens, HP, Pimax, Lenovo, Asus, Value Index, Magic Leap, RealWear), communication headsets, face masks and other devices with a 90 second cycle time, and 99.99%+ efficacy in the killing of bacteria and viruses.
99.99% disinfection of ALL surface areas – no dead spots and true 360 degree coverage.
Quartz advanced technology combined with internal UVC reflective surfaces for
unmatched disinfection efficacy.
Easy to operate with a single button press. High rate USB charge port inside cabinet.
Charge while you clean!
Safe to use – auto shut off on door open, and zero ozone production.
High quality powder coated aluminium finish with clear perspex door and magnetic latch.
UV Cleantech PS-9 portable rechargable battery pack available good for over 75 cleaning
cycles on one change.
Designed and manufactured in Australia. 12 month warranty.
$2,295.00
Buy Now,
Pay Later
Needing to deploy your smart glasses quickly? Our easy and flexible payment methods will assist you buying now and paying later. Sign up and approval can be completed in minutes.
Powered By
Get in Touch
If you have any questions regarding our products, solutions and services, please do get in touch and we will be happy to assist.
Contact Us